Jurassic World: Dominion Dominates Fandom Wikis - The Loop
Play Sound
FailRace is the name of a YouTube channel. It was initially set up when Alex Day noticed that racing games were somewhat under represented on YouTube.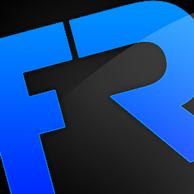 Origins
[
]
The channel was set up on 1 June 2011 and the first video, titled 'FailRace Episode 1', was uploaded on 6 June 2011. This video only featured Alex and Daniel and was intended to be a weekly show featuring the most spectacular fails in racing games. This was the premise that set up the content of the channel over the next decade.
Husky joined Alex and Daniel at a later date and was generally well-received by the minimal fans and subscribers. It was therefore decided that these three friends would make up FailRace. However, midway through 2015, Daniel and Husky were struggling to find time to record videos with Alex. Husky was also struggling with depression. In 2016, Daniel set up his own YouTube channel called Hoonland Gaming, currently sitting at about 1000 subscribers. Thankfully in 2017 Husky did make a return, but only lasted for a few videos and has once again disappeared from FailRace videos.
Games
[
]
The games mostly played by FailRace (as of April 2021) are
Forza Horizon 4
Grand Theft Auto V
Wreckfest
BeamNG Drive
A recurring special feature of FailRace's channel is "Survive the Hunt," a more-or-less-monthly contest in which FailRace attempts to evade a dozen or more players while blending in with AI-controlled traffic and pedestrians within the Los Santos region of the GTA V map. For the challenge, player identification icons and maps are disabled, forcing FailRace to continually watch for unusual activity among other vehicles, and the hunters to likewise attempt to detect any non-AI-style activity that might give FailRace's location away; the goal is for FailRace to survive for 24 hours of game time (approximately 50 minutes in real time) without his character being killed. In more recent (2019 onwards) editions, he is given the additional challenge of destroying certain vehicles placed around the map. A variant of the concept, "Hunt the Survivors", is occasionally played on Forza Horizon 4, only with FailRace taking on the task of tracking down other players, again without benefit of a map or player icons. When viewers began to realize that the run time of the YouTube video usually gave away whether or not FailRace was successful in "Survive the Hunt", he began adding filler content at the end of failed challenges in order to standardize the video running time.
Trivia (Alex Day)
[
]
In real life, he owns a 1969 Plymouth Fury. Previously, he owned a 1998 Mitsubishi Legnum Super VR-4, a Mazda RX-8, a Renault Clio I Phase 2 and a 2nd generation Mazda MX-5.
He previously worked with two of his friends: Husky (also known as HemiHusky) and Daniel (gamertag: djlandrover) but now he's working alone.
His Xbox gamertag is Ca5ino Royale.
In 2014, he made his first in-person appearance in a video that documents his trip with his friend Daniel Handover to the Goodwood Festival of Speed.
He does have a Patreon page set up but does not heavily advertise it as he has stated that all videos will always be free to watch on YouTube.
He recently decided to attempt a "Cheap Car Challenge" in real life, buying a Lexus GS 300 for £900.
His motive is to race silly cars, roll them and do various other funny things (like racing in reverse)
On the 30th of December 2020 FailRace uploaded the first video of the FailRace Podcast, hosted by Laddosauros and featuring several of the community members who work behind the scenes to make many of the online multiplayer videos possible.
List of filming crew members
[
]
Stevie1055
Timid Ninetales
ewanm9389
BumpyD
impega1957
Liamt007
Raregliscor1
DANGERMAN8000
P1easedOnteatme
InvisibleAK
TmDc Hyper
BrazenMiscreant
LongbowX MkII
AngusH00
Laddosauros
UltraBlAkEy95
JowoHD
LeatherCapG
ThatScottyGuy
BarackObamber
HordSS
Stintyboy500
AnOrangeHellcat
Blazer9940
Crowgasmic
Narreths
OneDustyF150
SPeeDBEAsTx
Lvl8FoodSource
ProfCranePorter
Revs
External links
[
]