FailRace is the name of a YouTube channel. It was initially set up when Alex Day noticed that racing games were somewhat under represented on YouTube.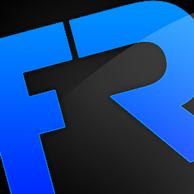 Origins
[
]
The channel was set up on 1 June 2011 and the first video, titled 'FailRace Episode 1', was uploaded on 6 June 2011. This video only featured Alex and Daniel and was intended to be a weekly show featuring the most spectacular fails in racing games. This was the premise that set up the content of the channel over the next decade.
Husky joined Alex and Daniel at a later date and was generally well-received by the minimal fans and subscribers. It was therefore decided that these three friends would make up FailRace. However, midway through 2015, Daniel and Husky were struggling to find time to record videos with Alex. Husky was also struggling with depression. In 2016, Daniel set up his own YouTube channel called Hoonland Gaming, currently sitting at about 1000 subscribers. Thankfully in 2017 Husky did make a return, but only lasted for a few videos and has once again disappeared from FailRace videos.
External links
[
]